Judi Dench and Michael Williams: With Great Pleasure - Sylvia Plath, Dylan Thomas, Charlotte Mitchell, Alan Bennett, Alec McCowen & William Shakespeare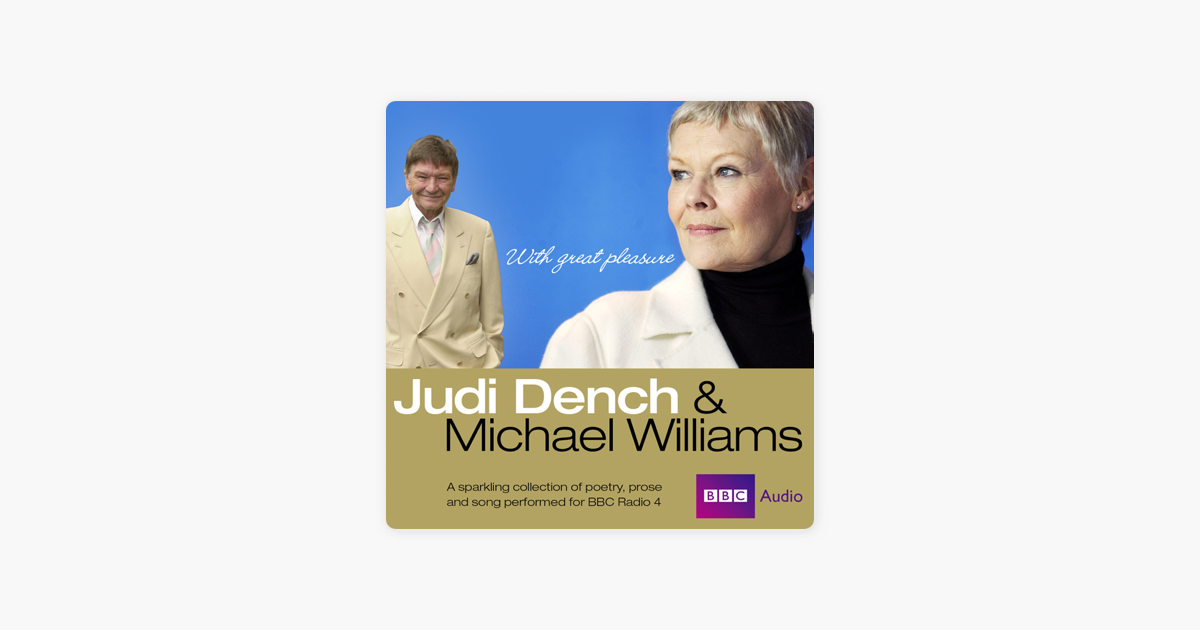 Two archive BBC Radio programmes in which Judi Dench and Michael Williams, accompanied by friends John Moffatt and Alec McCowen, read a cornucopia of poetry and prose.
In this enchanting pair of programmes from 1991 and 1996, Dame Judi Dench and husband Michael Williams shared an eclectic selection of pieces that they loved, admired or simply found entertaining.
'With Great Pleasure' saw Judi Dench and Michael Williams joined by fellow actor Alec McCowen to read some of the literature that shaped their lives. Among the poems included are
Sylvia Plath's 'Morning Song', 'Fern Hill' by Dylan Thomas, and Charlotte Mitchell's 'Just in Case', and there are extracts from Shakespeare's Antony and Cleopatra, Alan Bennett's The Lady in the Van, and Alec McCowen's Young Gemini.
Fond and Familiar was a true variety show featuring Dench, Williams, and acclaimed actor John Moffatt. Together they performed verses, ballads, limericks, stories, nursery rhymes, and epitaphs, ranging from the comic to the deeply moving.
Featuring old favourites such as 'The Green Eye of the Little Yellow God', 'Mandalay', and 'Billy's Rose', as well as less well-known gems that are nonetheless remembered with affection, this collection of 'party pieces' will surprise, inspire and delight.